---
Who knew Anne Hathaway could sing? Well, she sure made people stay awake during the 2011 Oscars by changing her outfit constantly throughout the awards ceremony. I must say she definitely looked great in every piece even the tuxedo she wore worked for her. Check her out backstage acting silly with co-host James Franco. What happen to him? Seems like the show was mainly hosted by Anne. 
For someone who once considered becoming a nun, the lovely Anne Hathaway is quite a liberated lady. An interest in paintings in childhood familiarized her with nudes, and since she considers acting to be an art form, she doesn't say no to taking it all off on film. In a curious twist, she has more reservations about posing for a temperature-rising magazine spread, because she feels that lacks artistic value. Anne Hathaway's high artistic standards also extend to her nightlife, where she likes to seek out the best in music and dance. For this, she relies on her faithful crew of gay pals to take her out to the latest and greatest artistic dance clubs. See more of Anne Hathaway below in the mini gallery we created for you guys to enjoy.
Related posts:
Anne-Marie Martinez on Pinstripe Magazine Anne-Marie Martinez's unique talent and modern vision for way of...
Recap with Anne-Marie Martinez / The Love Potion & Gun at The NY International Latino Film Festival Calling all Fun, Fierce and Fabulous; may I have your...
Weekend with Anne-Marie Martinez Hello beautiful people. I hope you all had a night...

Sunday night is here and with no more football, odds are you're going to be crowded around the TV as women ooh and ahh at stylish dresses and long speeches. You're probably going to want a drink. But why not show a modicum of Oscar spirit without having to bury your masculinity, by saluting the manliest character up for honors from the Academy, Marshall Rooster Cogburn of True Grit.
Rooster Cogburn makes Tango and Cash look like Thelma and Louise, and if there's anyone you want to have a toast to tonight, it's him. So Pinstripe Magazine and the people at Wild Turkey came up with a cocktail to celebrate our pick for Best Actor, and maybe take the edge off of having to watch the acceptance speech for Best Sound Mixing.

The Rooster
1 1/2 oz Wild Turkey 101
1/2 oz cinnamon schnapps laced with gold flakes
4 oz Sarsaparilla or any root beer
Salted rim (provides the grit!)
Enjoy!
Related posts:
How To Drink Like a Man Step 1: Pick a dive barChoose a no-frills bar. It...
Model for Pinstripe MODEL FOR PINSTRIPE Do YOU have what it takes to...
Advertise Our Audience Our readers are fashion conscious, well-educated, affluent men...

Valentine's Day has come and gone yet again. I had more of a working "holiday" as I was covering New York Fashion Week before, during and after V-day. Since I was around designers, models and some mini-celebs, I decided to do some research on love, dating and sex since I was tripping the light fantastic around what other people may consider their ideal dates.
At the Mik Cire show, a great menswear designer I caught up with some of his models backstage to talk about what these young men are looking for in their ladies. Berthold, a lanky, long-haired fellow was what they described to me jokingly as their "bitch shield." In order for him to let down his guard and want to engage in a convo with a girl what would it take? "Someone who has good energy and can be natural. I want to talk to someone who wants to talk. Not someone looking to get a date with me. And she has to have great eyes." A.J. and Tobias also agreed with the "great eyes" comment. Mr. A.J. is looking for someone that is charismatic and has that X-factor. I know, I know, not very specific but we all remember those people we've met along the way that have that, oh, I don't know, a certain, "je ne sais quoi." "She also has to be able to hold a good conversation," he adds. Tobias is more fun-loving. "I really like a lady with charm. Someone with a clever wit that we can laugh together." His type? "I like a classy girl with an edge." Corey chimed in that he'd just like someone fun to hang out with, preferably with red hair. Will, obviously the comedian of the group wants a microbiologist that can quote the whole script to The Big Lebowski and whose last name is preferably "Jagger." I'll get right on that for you Will… When asked what they liked their ladies dressed in Tobias, Corey and Will answered respectively, "jeans and a tank top or C.K. pjs," "sweats and a T-shirt with a Yankee's cap" and "a T-shirt and boxers." See ladies?! Even the models like a downhome, natural look and vibe to their potential suitors. So ditch the LBD and go with the C.K. T!
Jeannie Ortega, a songstress and actress who opened up for Rihanna on her 2008 tour was nice enough to spend some time answering my only mildly probing questions. The Latina chanteuse describes her perfect man as "A God fearing man. Someone who is compassionate, confident and clean." The clean comment through me a bit so I asked her to elaborate. "Don't have bad breath! It's my number one pet peeve! Also, his shoes should be 'not wrecked.' Make sure they look good." Alas, I am guilty of wearing my shoes down to the nubs sometimes. Physically what catches her eye about the XY chromosoners? "I like a good strong jaw. Also a strong chest and shoulders." Adding to what I've seen as a growing trend among males she likes facial on her men. Hmmm…. I might have to look her up once my chin-strap beard fills in!
At Richie Sambora's line WTB's afterparty I met Paola and Martha, a beautiful mother-daughter pair who looked more like sisters. Martha, who was divorced in 2001 took about 2 years to get back into the dating scene. Previously she liked her men "tall, dark and handsome" and was a sucker for good hands. After a brief cougar phase she has settled back down to looking for someone to spend a long time with. The biggest thing that she says has changed for her is that she has now says she has no type. "I look for a man that is smart and has a quick mind. I need to feel comfortable with him. He needs to have a good heart. I am not so conservative anymore but anyone who talks too much about their past life is definitely a turn-off for me." Her lovely daughter Paolo says she is a sucker for the "Brad Pitt / pretty boy type." And while she likes to gander at men's gams and guns what really gets her going is someone "genuine, sweet and outgoing." She then shares with me that she just got engaged! (Congrats girl!) Okay Paolo, so what did this guy have that made you sure you wanted to stay with him forever? "He has always been there for me and my family. Also, he's great at remembering details." Okay boys, the ladies always say it's about the little things, but here it is straight from the, uh, gorgeous equine's mouth.
Contributing Writer:
Hunt Ethridge
Related posts:
Dating To Relating For Men – Advice By Mr. L. Rx So every Monday we will bring you some great advice...
Dating To Relating For Men – Advice By Mr. L. Rx Mr. L. Rx is the author of the popular DatingToRelating.com...
5 Social Media And Modern Dating Downsides The new dating scene is nothing like what our parents...

Hey guys check out these gorgeous pictures from the following models being featured in the 2011 Sports Illustrated Swimsuit issue. Which girl is your favorite? We have Alyssa Miller, Brooklyn Decker, Cintia Dicker, Izabel Goulart & Kate Upton
Alyssa Miller is a 20 year old fashion model born in Los Angeles, California. This is her first time appearing in the Sports Illustrated Swimsuit issue for 2011. Alyssa was photographed by Walter Iooss, Jr. in Fiji and Bjorn Iooss in Maui, Hawaii. However, I have to say my favorite pictures are the ones of her in body paint where Joanne Gair painted her and Stewart Shining photographed her in New York City. Alyssa Miller is also recognized for appearing on the cover of German Vogue and Italian Elle, and has been featured in campaigns for Diesel and Guess. Enjoy her pictures below.
Brooklyn Decker is an American fashion model/actress and has been turning heads since 2006 when she made her debut in the Sports Illustrated Swimsuit Edition. She landed the Sports Illustrated Swimsuit cover in 2010. In addition for appearing in Victoria's Secret 2010 Swim collection, Brooklyn Decker has also made a splash in high-profile campaigns for Gap, American Eagle, and J.C. Penney. She has also ventured into television with guest appearances on Chuck, Ugly Betty and Royal Pains. The beautiful model made her feature film debut in Just Go with It. However the sad news is that Brooklyn Decker is married to American tennis player Andy Roddick.

Cintia Dicker is no stranger to the Sports Illustrated Swimsuit issue. She is a Brazilian model born in Campo Bom, Rio Grande do Sul. Cintia Dicker has appeared in advertisements for Ann Taylor, Macy's, L'Oréal, and Yves Saint Laurent, and in catalogs for Victoria's Secret. She has been on the covers of French Marie Claire, Elle, Madame Figaro and Brazilian Vogue/Teen Vogue, and was also featured in the Sports Illustrated Swimsuit Edition in 2009 and 2010. Cintia Dicker has walked fashion shows including Gucci, Anna Sui, Peter Som, Matthew Williamson, Tommy Hilfiger, Dsquared, Lanvin, and Dolce & Gabbana, among others. Seems like this model is sure busy working.
This last model needs no introduction. Izabel Goulart is best known as one of the Victoria's Secret Angels and is one of the most beautiful models Brazil has to offer. I'm surprise this is her first time in the Sports Illustrated Swimsuit issue.
Kate Upton, age 18, according to the Sports Illustrated website "is a Midwest native who always dreamed of being a model. Fantasy became reality three years ago when she walked into an open call and booked her first job. Since then she has been the face for Guess Lingerie and appeared on the cover of Cosmopolitan Bride. This is Kate's first appearance in the Sports Illustrated Swimsuit Issue." She also has a cool Cindy Crawford-like mole.
Well guys enjoy the gallery of these sexy models below in the following order: Alyssa Miller, Brooklyn Decker, Cintia Dicker, Izabel Goulart & Kate Upton.
Related posts:
Brooklyn Decker – See Through Top in Sports Illustrated Swimsuit 2010 See the before and after in these photographs shot for...
Irina Shayk On The Cover Of Sports Illustrated We always knew Irina Shayk was heading to the top...
Esti Ginzburg in Sports Illustrated Swimsuit Issue If you don't know this girl by now then you...

For the first time, XENATEC is presenting a customer-specified XENATEC-Coupe (so called: Cruserio) based on the Maybach 57 S to coincide with the 81st International Auto Salon in Geneva from March 1st through 6th. The presentation of the car, which will take place in a specially constructed pavilion in the gardens of "La Réserve" Hotel on the banks of Lake Geneva, also marks its world premiere.
The coupe was configured by XENATEC designer Fredrik Burchhardt to customer specifications and then built exclusively for him. The paintwork on this one-off is a matte finish applied by hand in several layers to create a shimmering brass tone. The overall paint finish is completed by a delicate silver along the vehicle's flanks. This particular stylistic treatment – a hallmark of all Maybach automobiles – is the final touch to the work of art that is the XENATEC-Coupe and utterly unparalleled worldwide.
To sum up - designed by artists, manufactured for connoisseurs.
The interior is utterly exclusive, created from a stunning combination of buffalo hide in its natural, non-dyed mid-brown and dark nappa leather in espresso brown, all hand-stitched by master craftsmen. The vehicle footwells are lined entirely in soft Alcantara© finished in a warm blackberry tone. The same "blackberry" tone is also used as a contrasting color for the leather piping around the seats. The overall effect is further enhanced by the headliner finished in nappa leather to create a stunning contrast in this uniquely sumptuous feast of color, which is beautifully displayed at all times thanks to the custom-built panorama roof. See pictures below. 
Related posts:
New Maybach Landaulet Now Avail. for $1.4 Million Here is something exciting for all you rich guys out...
Blackberry Torch I love my Blackberry Tour and yes I am a...
Geneva 2009: Clever EDAG "Light Car Open-Source" is like safety television for tailgaters Watch out tailgaters or actually drivers since this new concept...

On February 17th PinstripeMag.com, A Guy's Guide to Gear, Girls & Gadgets, celebrated its third year anniversary at the Buckler store in Soho. Nickel Spa NYC, Pepsi and Star Vodka were the official sponsors for that night.
Andrew Buckler, Charles Ferri, Marv Valladares and Kevin Navayne were some of the guys that showed up that night. Val Tignini from ValSecrets and Geffrey Yabes from GSY Media hosted the event while everyone mingled as they sipped on star vodka and pepsi product cocktails. The night ran smoothly and the DJ played great beats which had everyone nodding their heads. Below are a some pictures that were capture during the party. Make sure to tag and share your pictures on facebook. See the gallery below. If you missed our event sign up at www.pinstripemag.com to get invited to the next party. Stay tuned for video footage of the PinstripeMag.com 3rd year celebration coming soon on Pinstripe TV. 
Photos by Sandra Rosales, Ron Lee and Steve Zak
Related posts:
Pinstripe Magazine covers the Launch of the Pinstripe Writers Foundation On September 22, The Pinstripe Writers Foundation celebrated the launch...
Is She a Dirty Girl or Good Girl? What do her Facebook Pictures Say About Her Now a days many employers look at Facebook to see...
Are you a fan of Pinstripe Magazine on Facebook? If not, you missed over $1000 in giveaways Ok we admit this is a shameless plug, however this...

Check out this line CREEP and its Fall 2011 collection. Highlighted are a number of striped pieces, such as the toggle coat, in addition to a plaid blazer, shawl collar knit sweater, and denim button-up shirt. Some great pieces to mix and match come Fall, with pops of red, orange and yellow throughout.
CREEP was founded in Osaka, Japan by Kiyofumi Awai in 1997. Since then, CREEP has sold its cutting-edge designs in dozens of stores in the US. 
In 2008, Hiroshi Awai, based in Toronto, Canada, joined CREEP as men's creative director. He has been taking the line in a new direction by combining innovative Japanese design with his passion for the simple beauty of functional American workwear. Tell us what you think about the new season below. 
Related posts:
H&M Men's 2008 Fall/Winter Collection Seems like H&M needs no help from high-profile designers since...
DIMITRI CHRIS FALL/WINTER 2010/2011 Entitled "Master of the Foxhounds," Dimitri Chris debuted his fall/winter...
YMC 2008 Fall/Winter Footwear Collection Formed in London in 1995 by Fraser Moss and Jimmy...


Sofia Vergara look great in these pictures? This 38 year old Latina actress straight from Barranquilla, Colombia is doing big things. If you haven't seen her in Modern Family on ABC you have to watch it since the show is hilarious. Now she is on the cover of Shape Magazine and WOW is all I have to say. This woman is just plain gorgeous and has a figure I'm sure every man wants to get their hands on. 
Vergara had been widely known in South and Central America initially from her modeling work, and then in the late 90s for co-hosting two TV shows for the Hispanic network Univisión. Her TV career opened up for her a window of exposure to North American audiences landing her several movies roles. 
She is on the latest Diet Pepsi ad and is launching her own clothing line for Kmart. Sofia Vergara is not only a pretty actress she is also an entrepreneur. Well see more of her below and also a video clip of her along side Lady Gaga on the Jay Leno show. So Jay Leno asks her if she cooks and her response was "Men don't want me in the kitchen." I agree with that. The only time I would want her in the kitchen is when she is sitting on top of the kitchen counter in some nice lingerie and us about to get down to it.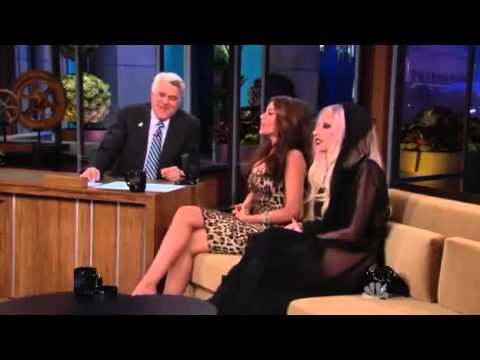 Related posts:
Sofia Vergara is Single The beautiful and sexy Sofia Vergara from Modern Family made her way down...
Sofia Vergara – Candids in Studio City You saw Sofia Vergara in a stunning red dress before...
Sofia Vergara and Her many assets I have a thing for Colombian women, yes I said...


In case you missed it check out Brooklyn Decker in February's issue of Esquire. They had a chance to sit down with her and interview her. So before she made it to Sports Illustrated Swimsuit issue she was on cover of Esquire and named the sexiest woman alive on esquire.com. 
Outside her apartment, on the cold and dusky streets down under the Manhattan Bridge overpass, Brooklyn Decker, wrapped up just a bit too tight against the wind, gives a weak, unconvinced handshake. It has the feel of a first handshake, the kind you give early in your handshaking life, when you can't figure why anyone would want to meet you. When we start walking the tilt of the hill down to the high-end grocery store near her place, she widens her eyes, so blue they seem backlit, and admits, "I'm not sure what you can say about me yet."
Maybe it's just the time and place, some play on the obvious trope. Like Brooklyn in Brooklyn. Brooklyn Decker lives inside her name. So much Brooklyn.
"Yeah, yeah," she says. She's heard it before. I can do better than that, I tell her. I don't want to disappoint. Just give me some time. Half a block later, we're at the market. The scale of Brooklyn surprises. She is so tall, for starters.
The starter is a salad. That's the only starter Brooklyn makes. Green-leaf lettuce, avocados cut up like pats of butter, ground pepper, and dressing pulled mysteriously from her refrigerator. She whisks it from the door and back again.
To the doorway and back again, while cooking, for an adjustment to the lights. When Brooklyn Decker walks toward you, the world feels a little bit of all right. She brings promise with her. Light of heart and unexpectant, she gives the impression that being present is easy, that passing time talking with a man she doesn't know is exactly what she wants to do on a Friday night in New York. She makes her little salad. What do I like? What do I not like? She even seems a little curious about my preferences. I'm cool with whatever, I say. I can handle anything she dishes up. But Brooklyn doesn't cook like that. She doesn't want to disappoint. She just wants me to like it. There is no protest or resistance in her voice. It's just something she can do.
She cannot cook, she says, but she's learning. This chicken thing, with its components handpicked at her grocery store — two organic breasts, five slices of prosciutto, two avocados not yet collapsed in ripeness, a nameless jar of spice — is her one thing, her one dinner. There's no apology or excuse. She'd made an offer: this in lieu of a restaurant. She knows this one thing, one reliable ritual of assembly, leaving her free to stand and cook for a guest who sits schlumped on the other side of her kitchen island. This is so she can offer wine, tend to her guest without apology for the things she can't do.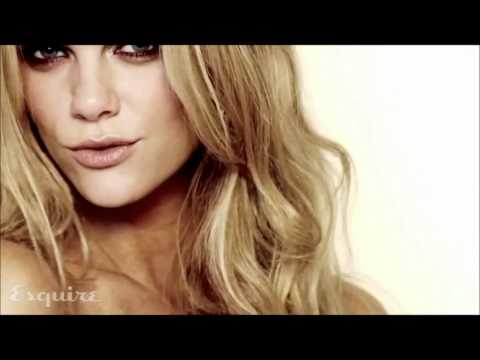 Related posts:
Brooklyn Decker – See Through Top in Sports Illustrated Swimsuit 2010 See the before and after in these photographs shot for...
Brooklyn Decker + Cartwheels = A great day Here's Brooklyn Decker anticipating a cartwheel. Not that a cartwheel...
Brooklyn Decker in GQ Brooklyn Decker walks into New York's Jane Hotel straight from...

There is nothing worst than a woman with a jungle down there. When I'm going downtown on a woman I sure as hell don't want to be searching for her vagina or most importantly her clitoris. So guys here are some simple rules to follow when shaving your lady's private area. I prefer a landing strip or nothing at all but you can get as creative as you want.  
First you need to have her agree to it. So what I recommend is to bring it up after sex in a playful manner. Tell her you want to experiment and see how she would look with no pubic hair down there. Or you can just take the brutal approach and tell her you simply don't like all that hair in your mouth when giving her oral and that you want to shave it off for her. 
If she agrees try to make her feel comfortable. Ok, time to start operating. 
Begin by pulling out her best pair of manicuring scissors and make sure you haven't had much alcohol to drink. The last thing you want to do is cut your poor woman. So before you start to shave, trim the hair a bit. Next, jump in the shower with her and take a warm bath or shower to soften the remaining pubes so they are easier to remove. Then, smear on some shaving gel or lotion, but be careful not to get any inside her vagina.
When you're ready to start shaving her, make sure she is in a comfortable position. Tell her to lie on a towel with her legs spread or she can just stand in the shower with one leg on the edge of the tub. Make sure you use a new, i.e., sharp, razor and hold the area taut with the hand you don't use to shave so the razor can glide easily. Now decide if you want a landing stripe, your initials or nothing at all and go for it. 
Now that you are all done, rinse her and make sure she is all cleaned up. It's time to have sex again. You know having your face all up in her private area is making you want to inspect some more so take her to the bedroom and do your thing. 
Next time treat your woman to a spa and have her get a brazilian wax. You will be so happy you did when you see the results.
Related posts:
Clinique Essentials of Shaving Set Looking for a man's shaving kit that will leave your...
The Real Shaving Company – Shave2 Cream, Hot Towel Mask and more Guys, are you looking for something to make shaving easier?...
Close Up And Private in Motion CLOSE UP AND PRIVATE IN MOTION from Noriko Okaku on...

---
Click here to safely unsubscribe now from "Pinstripe Magazine" or change your subscription, view mailing archives or subscribe
---
---
Your requested content delivery powered by FeedBlitz, LLC, 9 Thoreau Way, Sudbury, MA 01776, USA. +1.978.776.9498